Premier Catheter Hole Drilling Equipment
Drill fast, clean, best-quality holes in standard and multi-lumen catheters using CATHTIP's proprietary core-capture technology.
Our Catheter Hole Drilling Benefits:
Burr-free catheter holes

Up to 5 holes drilled per second

Lower operating cost with fixed soft tip mandrel

Accurate lumen location

Fast, precise set-up in less than 2 minutes

No loose cores

Engineered for your applications

Custom automation  
CATHTIP provides the highest quality catheter hole drilling equipment to medical industry leaders, such as: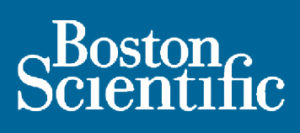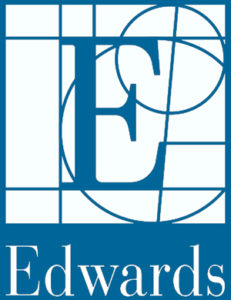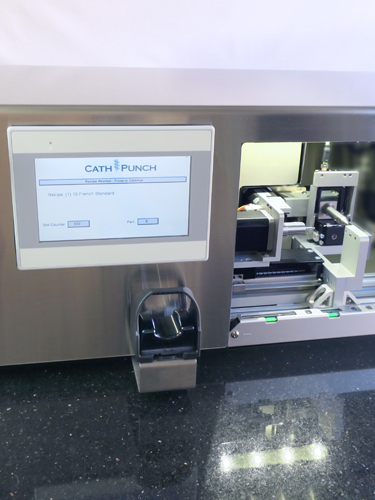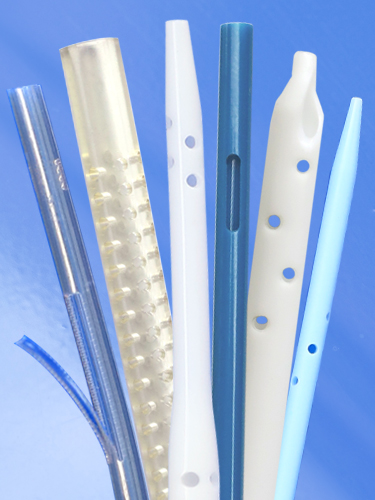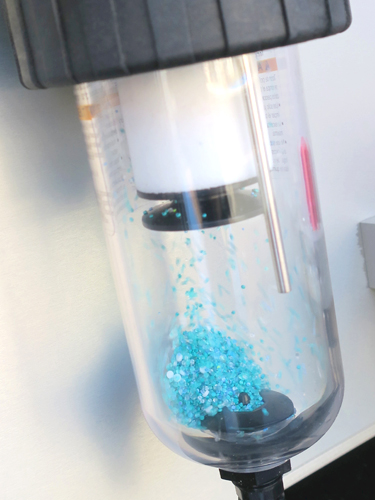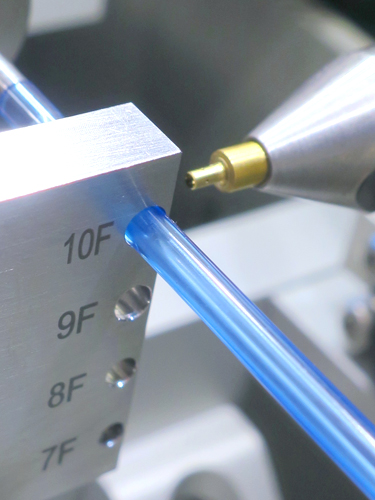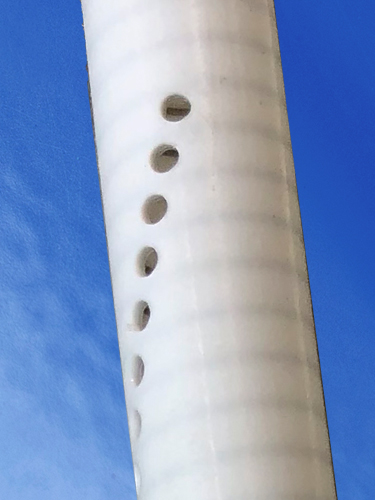 Specializing in catheter hole drilling.
CATHTIP's innovative approaches have pushed the science of the catheter hole niche to the highest level. In our 25 years of experience we have taken the time to develop the best drilling processes for many polymers and lumen configurations.
Achieve the highest industry hole quality standards with our catheter hole punch machines.
---
CATHTIP serves the needs of major catheter and other medical device manufacturers in the United States and around the globe. Customers have the ability to drill burr-free catheter holes with speed and accuracy using our advanced equipment.
CATHTIP's standard catheter hole drilling machines.
We custom develop every machine for our customer's applications.
Custom-automated, easy-to-operate, motor controlled machines that make clean and fast holes, with NO loose cores! (proprietary Flow Thru™ hollow design drills)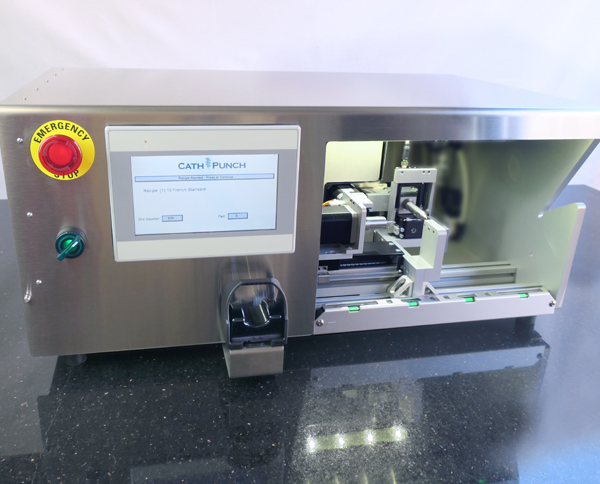 Manually indexed, the smaller, pneumatic machines are easy-to-operate and lower cost, yet still have our core-capture technology making clean and fast holes.
Our patented Flow-Thru™ drills save you time and money by capturing and isolating cores from the moment of creation.
With hole sizes down to .018", precise multi-lumen location and the ability to add multiple drill heads for even more speed  – our technology is a win for every medical manufacturer needing catheter hole drilling capabilities.
Improve the quality of your catheter holes – we'll set up the process for your application. Contact us today!
(435) 628-1775    solutions@cathtip.com